The Inspector- Ron Burns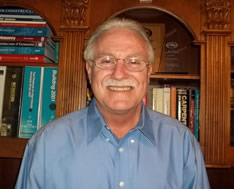 Ron established A-1 Home Inspections in 1996, growing a thriving and enduring business ever since. Most of Ron's success can be attributed to referrals from our grateful customers.
Having a previous background in residential and commercial construction prior to A-1 Home Inspections has been a real advantage to our customers. Just as important is the approximate 60 hrs of continuing education that Ron attends annually.



Ronald Burns State of Florida Home Inspector License Number #HI939
Download Ron's Qualifications...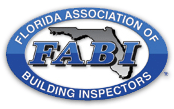 Ron is a Registered Professional Inspector with The Florida Association of Building Inspectors. He had served as either a Director, Treasurer or Secretary for 6 years. Currently he is Chairman of the Membership Committee. Ron acknowledges that active participation within a professional association is very important.
Support Staff- Ellen Burns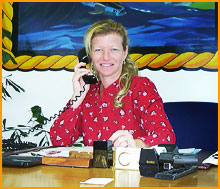 My background prior to A-1 Home Inspections was in the insurance industry. Having worked in service industries for almost 30 years I know the difference between good and bad customer service. I strive for excellent. I am confident that your experience with me will be educational and informative.
I have attended 100's of hours of home inspection educational classes over the years along with holding several positions with Florida Association of Building Inspectors. I am the voice on the phone leaving Ron free to do his job in the field.
Listed on FABI web site www.fabi.org, zillow and yp.com
www.facebook.com/pages/A-1-Home-Inspections/
www.bloglines.com/.../A-1.Home.Inspections.Inc.321-253-078155308597841815
www.merchantcircle.com/.../A-1.Home.Inspections.Inc.321-253-078...
www.dexknows.com/.../a_1_home_inspections_inc-l803103279